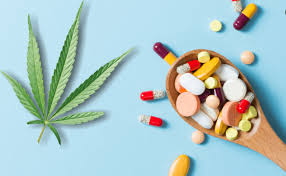 Drug means a preparation that contains active ingredients or herbal ingredients used for prevention, diagnosis, treatment, alleviation of diseases in humans, regulation of human physiological functions, including modern drugs, herbal drugs, traditional drugs, vaccines, and biologicals.
Article 43 & 44, LAW ON PHARMACY (Law No. 105/2016/QH13- April 06, 2016) prescribe establishments producing, exporting and importing drugs must register for circulation of drugs before circulating in Vietnam.
Documents
1. The application form
2. The authorization letter
3. The Certificate of Eligibility for Pharmacy Business (for Vietnamese applicants).
4. Legal documents (for foreign applicants).
5. The license to establish a representative office in Vietnam (for foreign applicants).
6. The CPP
7. The label sample, the package insert of the to-be-marketed drug.
8. The label sample, the package insert of the drug marketing in the country of origin or the country in which the CPP is issued.
9. Summary of product properties for new modern drugs, vaccines and biologicals
10. Assessment of GMP compliance in the cases mentioned in Article 95 of Decree No. 54/2017/ND-CP (for foreign drug/medicinal ingredient manufacturers applying for the marketing authorization in Vietnam).
11. Legal documents of the manufacturer of active ingredients, excipients, capsule shells, semi-finished and finished herbal ingredients.
12. The certificate that the medicinal ingredient is permitted to be manufactured or marketed in the country of origin.
13. The GLP certificate of the testing laboratory
14. The risk management plan
15. The technology transfer
16. The safety and efficacy report
17. The marketing report
18. Any certificate, patent, industrial property transfer agreement, document proving the origin of ingredients (GACP, CEP, domestic herbal ingredients, imported herbal ingredients, etc.) and relevant documents.
Procedures for Registration of drug:
Step 1: Registration documents are sent to the Drug Administration of Vietnam - Ministry of health
Step 2: The Drug Administration of Vietnam receives, evaluates the records and organizes the drug approval council and promulgate the list of drugs granted registration numbers;
Step 3: Decision to issue the registration number
Other information:
The effective period of a marketing authorization is 05 years from the issuance date
Minimum remaining shelf life of imported modern drugs, herbal drugs, traditional drugs when customs clearance is granted:
a) 18 month if the official shelf life is longer than 24 months;
b) 1/2 of the official shelf life if it does not 24 months.
How can we help you?
• Consulting, answering questions
• Evaluating and tracing components
• Testing support at state-regulated centers
• Compiling registration documents
• Applying registration documents for results
• Other consultancy after drug registration.
Being supported by us, you will not be worry about costs, time consuming and procedures.
We guarantee forever and 100% for all services we deliver to you.
Contact
Hoang Khanh Co. Ltd.
Address: 793/55/24 Tran Xuan Soan Street,
Tan Hung Ward, District 7, Ho Chi Minh City
Email: hdinh@hoangkhanh.com
Hotline: 0907 86 86 96